By Sebastien Hayez. Published February 15, 2023
ABM Studio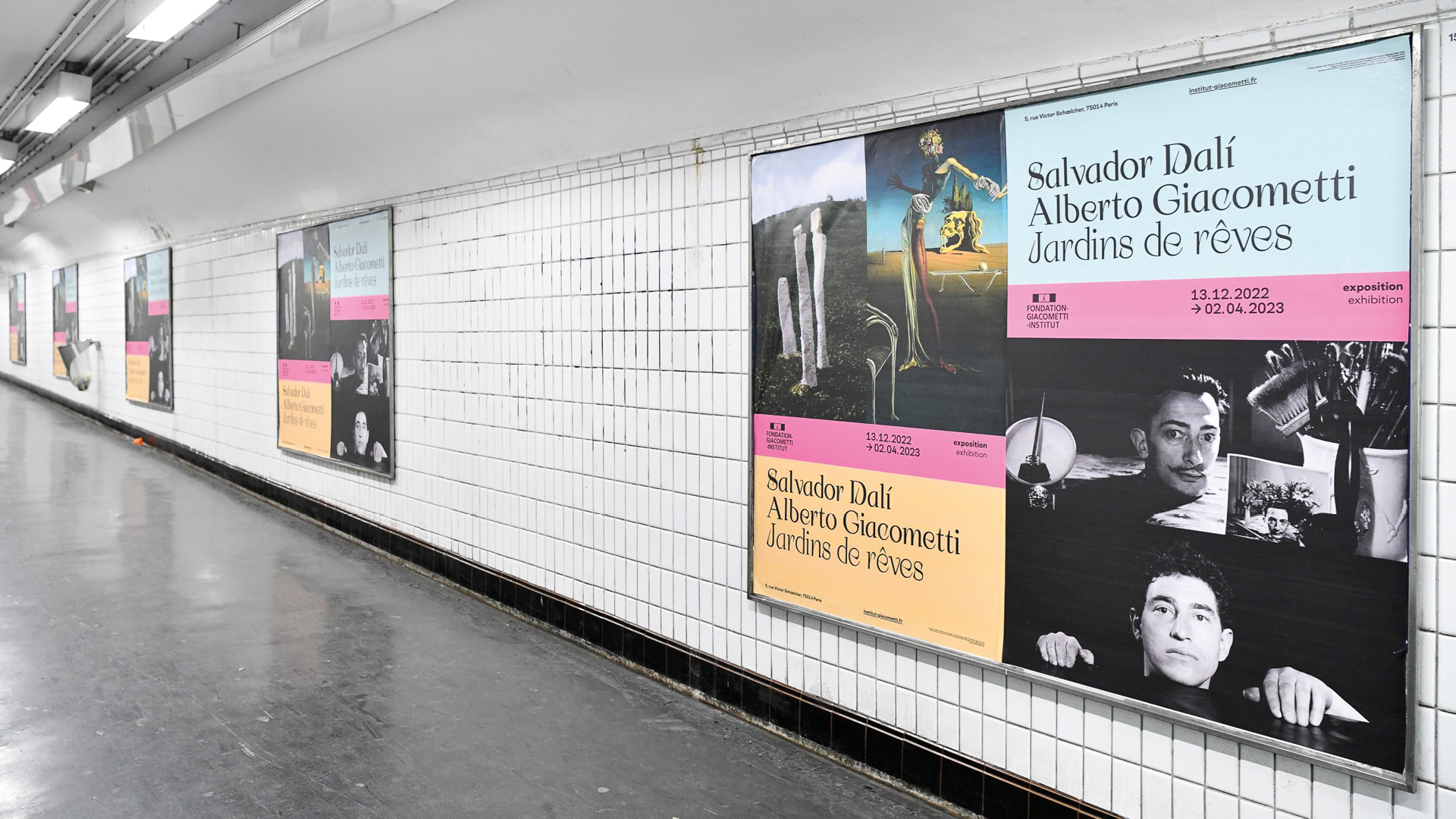 Can you briefly present your studio ?
We have existed for about ten years as ABM Studio. The studio is composed of a core group of ten people including a team dedicated to digital: ABM.
We work mainly in the cultural field, but also for the luxury industry, and on more corporate or institutional subjects. We intervene as consultants, art directors, creators and directors on questions of communication strategy, graphic creation of visual identity and all possible variations: from the logotype to the mobile application, including poster, artbook or animation. Our other activities: the ABM publishing house which publishes books on the theory and history of art or photography, monographs of artists or photographers, and design as well! We co-edit the contemporary art and experimental music magazine OpticalSound.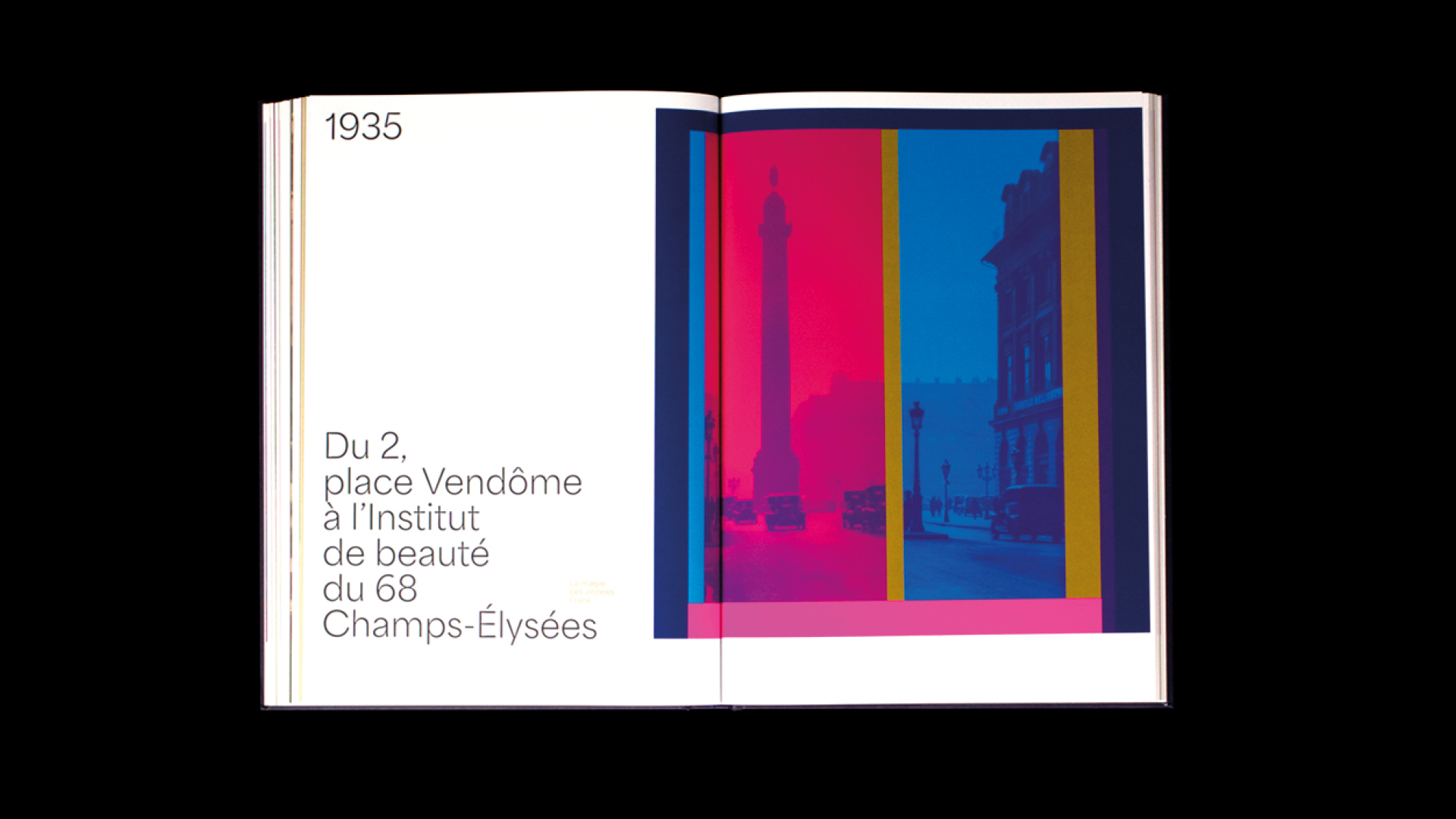 What is your sensitive relationship to typography?
Typography is a designer's secret garden - a place where sometimes it's still possible to experiment a little, to play with codes and references. We try to explore the possibilities as much as possible - with rigor and determination, a step aside too. We try to be goldsmiths without giving in to decoration or trends: to find the right way to go beyond boundaries, to try to go beyond without neglecting a certain efficiency which is one of the signatures of the studio. We work for important structures that need visibility and legibility. In this case, typography is a major asset when it is well used and in the right place. This frees up space for the more "visual" part. It's all a question of balance in the imbalance, of room for maneuver... When we create a record cover for an independent label, we can of course allow ourselves to use more offbeat and dissonant typography, which contributes to the identity of the label and the music. 
We are "sensitive" to the balance of power between the different elements that make up a graphic system - the typography, of course, but also everything that surrounds it and the way in which the whole is placed in space - the distance or proximity to the image, for example: when we turned the photograph over for the graphic identity of the Rencontres de la photographie d'Arles, we concentrated all the information and text in a white cartouche to protect the image and the message, but also to give them their rightful presence and place.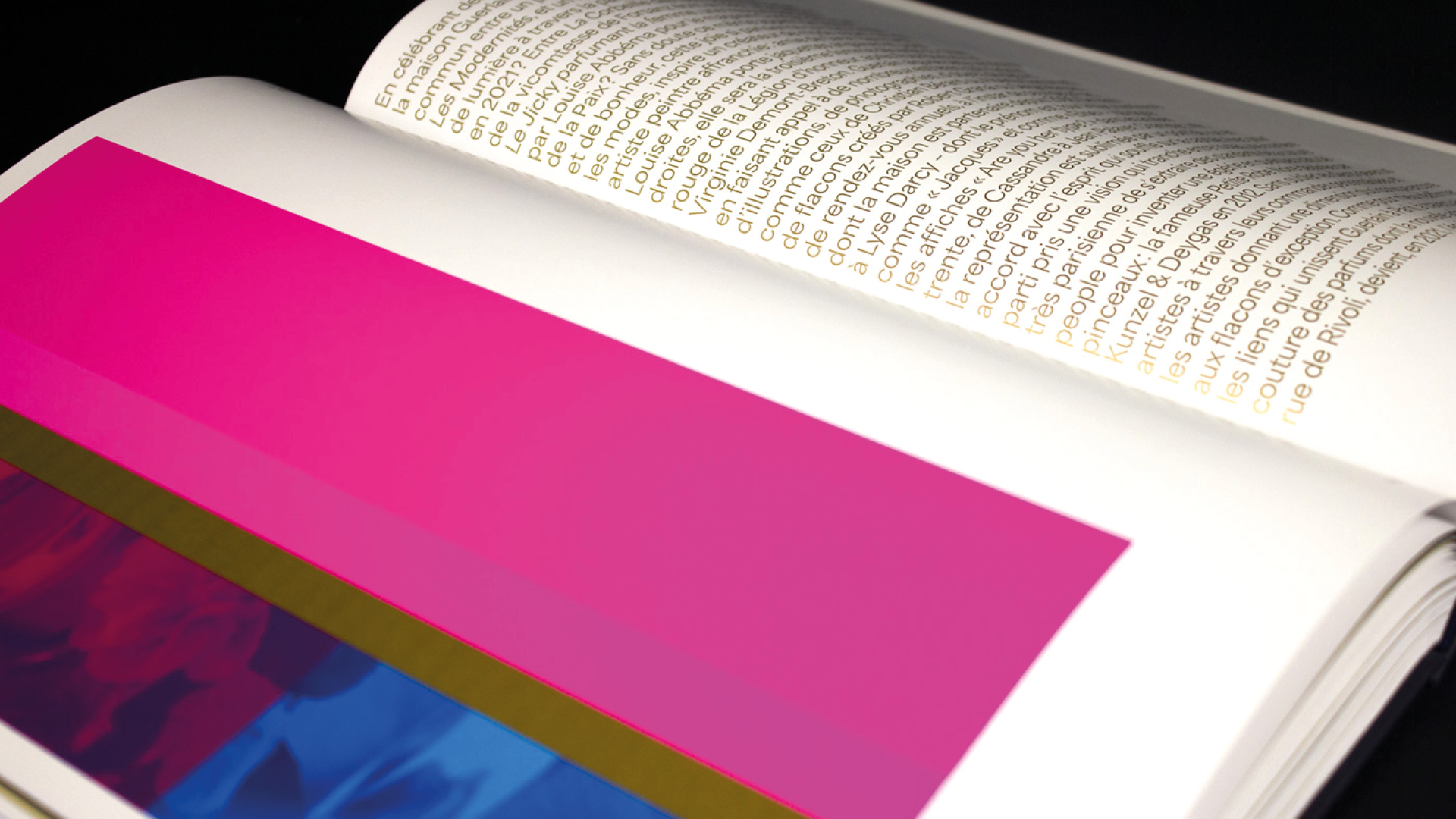 Your typographic crush when you were a student or young graphic designer(s), when you didn't know anything about typography? Why did these letters strike you?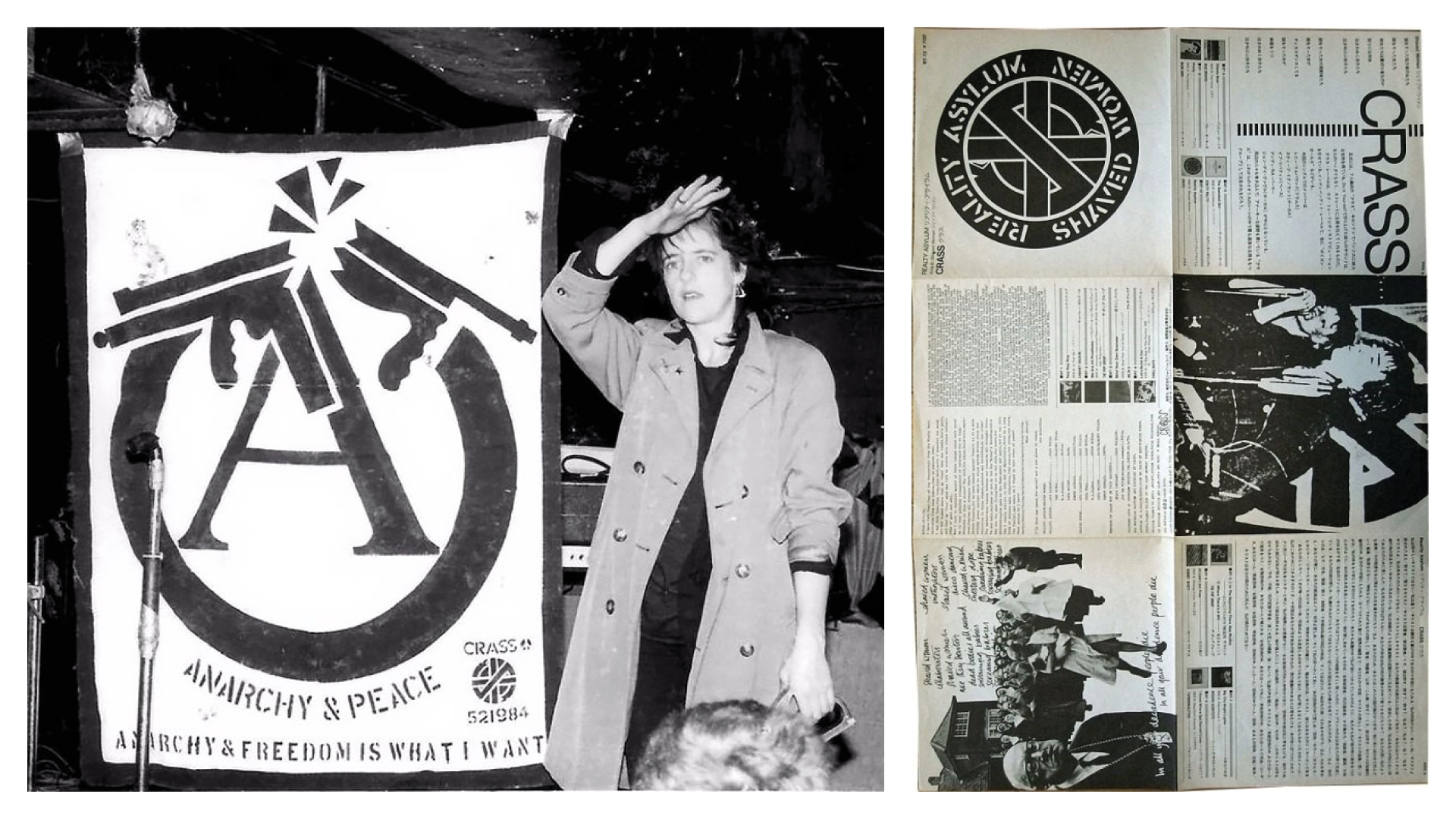 It's quite personal. An answer then among ten possible ones: the logotype and the covers of the English group Crass. A logo that mixes different authoritarian signs to create at the same time confusion, denunciation while exploiting totalitarian efficiency and this for an anarchist collective... It was quite fascinating... And the work of a female graphic designer Gee Vaucher of whom we published an interview in an issue of our magazine OpticalSound a few years ago... That influenced a lot the Cold Wave, New Wave scene and then Techno and electronic music. I bought the records at the time more for their cover than for the music...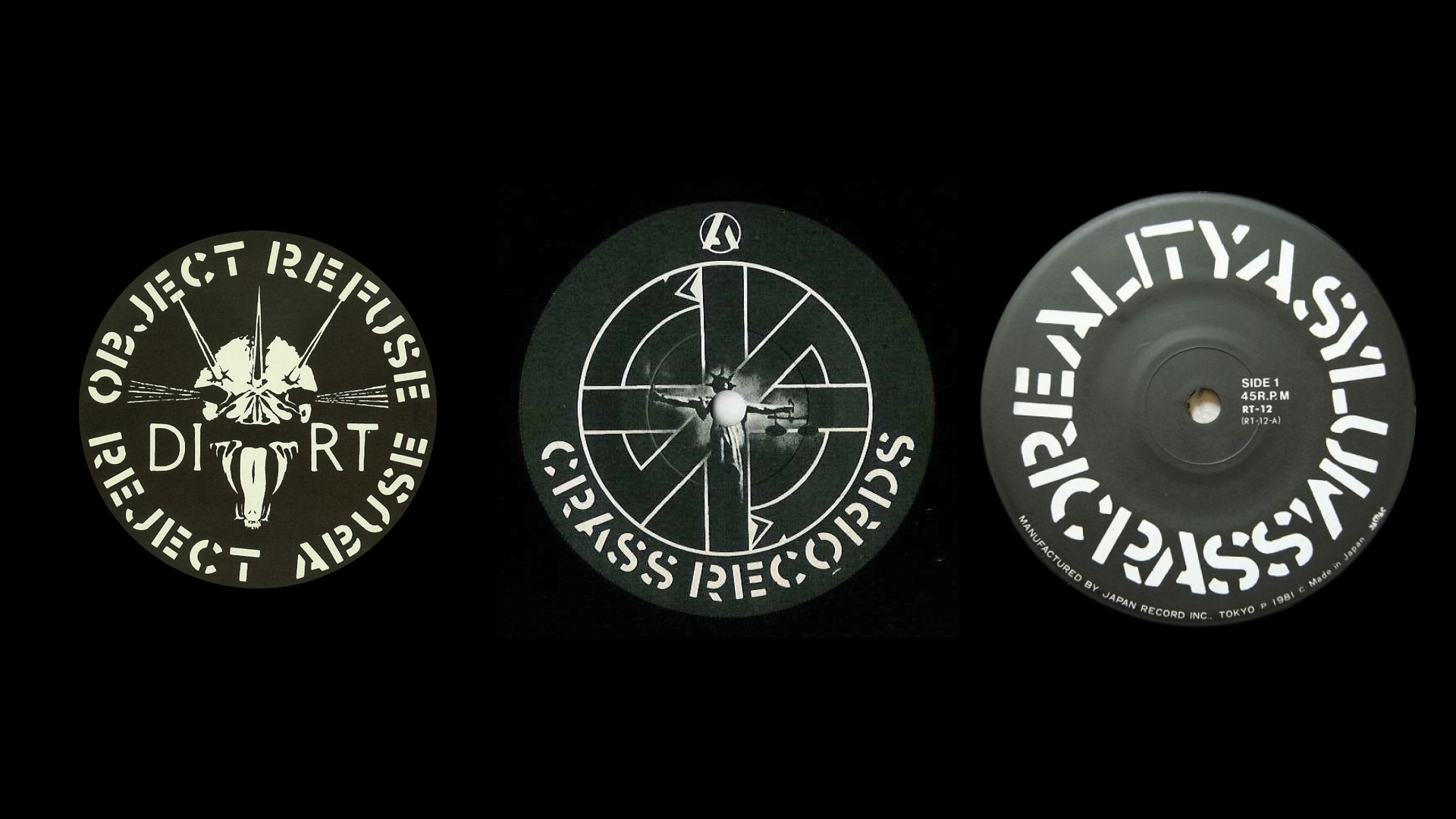 Do you have rules, dogmas, that you apply every day and that you don't want to question?
No dogma. It's not like us and there are too many of us to impose it on ourselves. Our approach is both contextual and conceptual, and we favor an informal process. We share ideas and references, develop a kind of empiricism that favors creativity within a framework that has been freely drawn without authority. We have established a real co-responsibility, solid and fruitful in the service of the studio and in the respect of each one. 
Sometimes we have fun placing the same type in very different projects. We try to invite artists or illustrators whose work we really like. For example Laura Kopf for the Nuit des musées in 2021. 
The graphic designer or artist you would like to talk to over a meal?
Marcel Broodthaers - the greatest!
---
Champs-Élysées, Histoire & perspectives
Éditions Pavillon de l'Arsenal / PCA éditions
February 2020
Graphic design : ABM Studio
Size 25 x 30 cm, 336 pages, 250 illustrations
ISBN : 978-2-9540969-9-5

Awards
Gold - Graphic Design Category - French Art directors Club 
You used Apoc' for the layout of the Champs Elysées, History & Perspectives catalog. What motivated the choice of this typeface?
Fight against the obvious! Don't use a modern to give an easy contemporary to the Champs Elysées. But rather in a contemporary approach to use a false classic - which moreover stings the eyes. It was not easy to pass, as the fluorescent colors on the different parts but we fought and argued and finally won. It's an ideal typeface because it proceeds in two steps: first, it passes easily for a classic and therefore does not lend itself to criticism or rejection... But then reveals all its originality and personality - especially when it is used in a big way... It advances masked.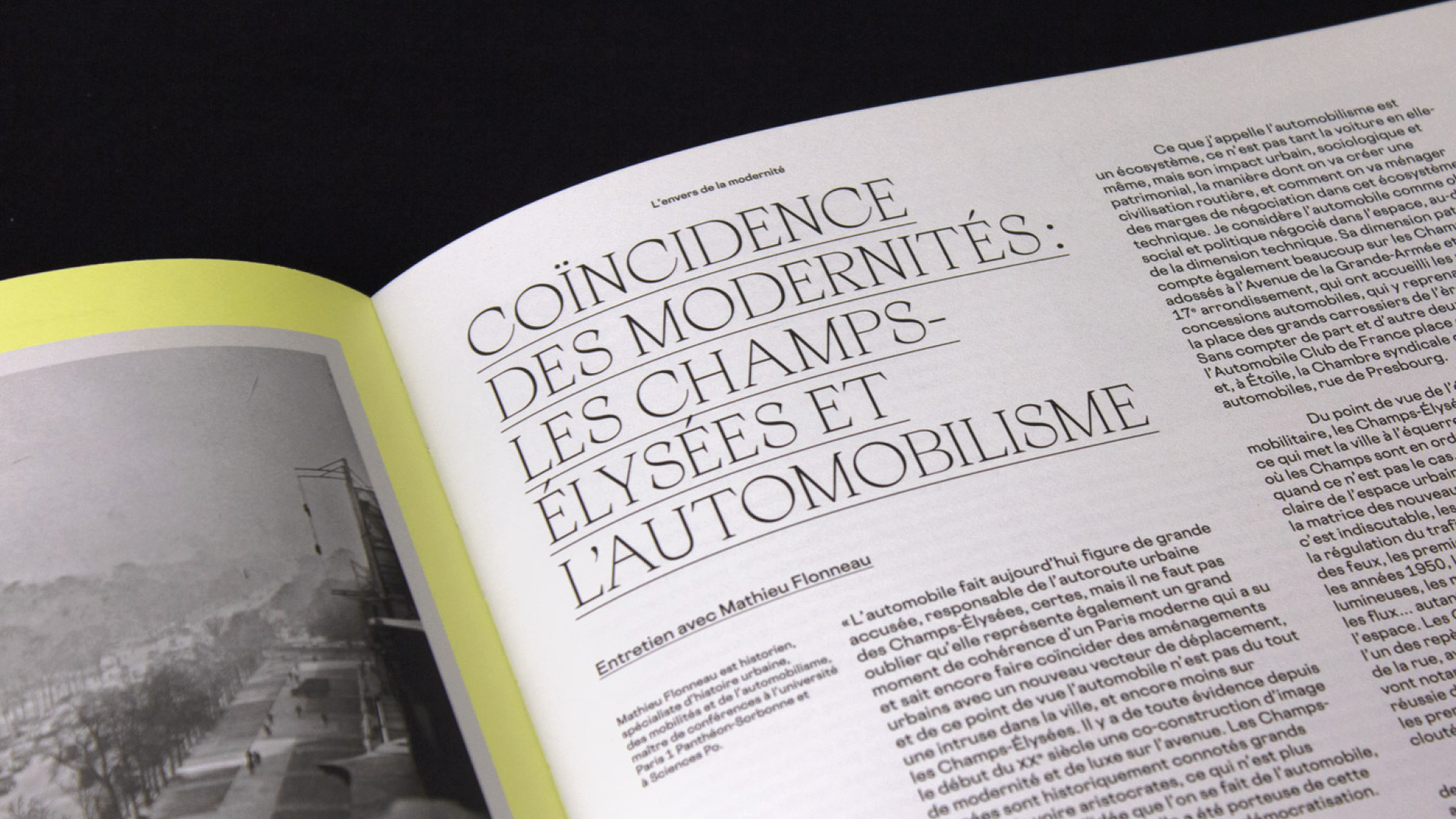 The aesthetics of the book remain quite sober and modernist while the typeface offers alternative glyphs with decorative shapes. Why not play with this potential?
Much is too much. The subject is rather stiff, as are the contents: paintings and urban plans mainly... It was important for us to respect a fragile balance between a certain false neutrality and a necessary seriousness - boredom? - imposed by the subject and the sponsors. To pass just over the border without being turned away and yet succeed in creating an original book. This edition had important political and financial stakes and we had to produce an object that would give legitimacy to the study and to the project of the PCA-Stream agency as well as to the City of Paris. The result is quite successful while being surprising, different. It worked very well indeed...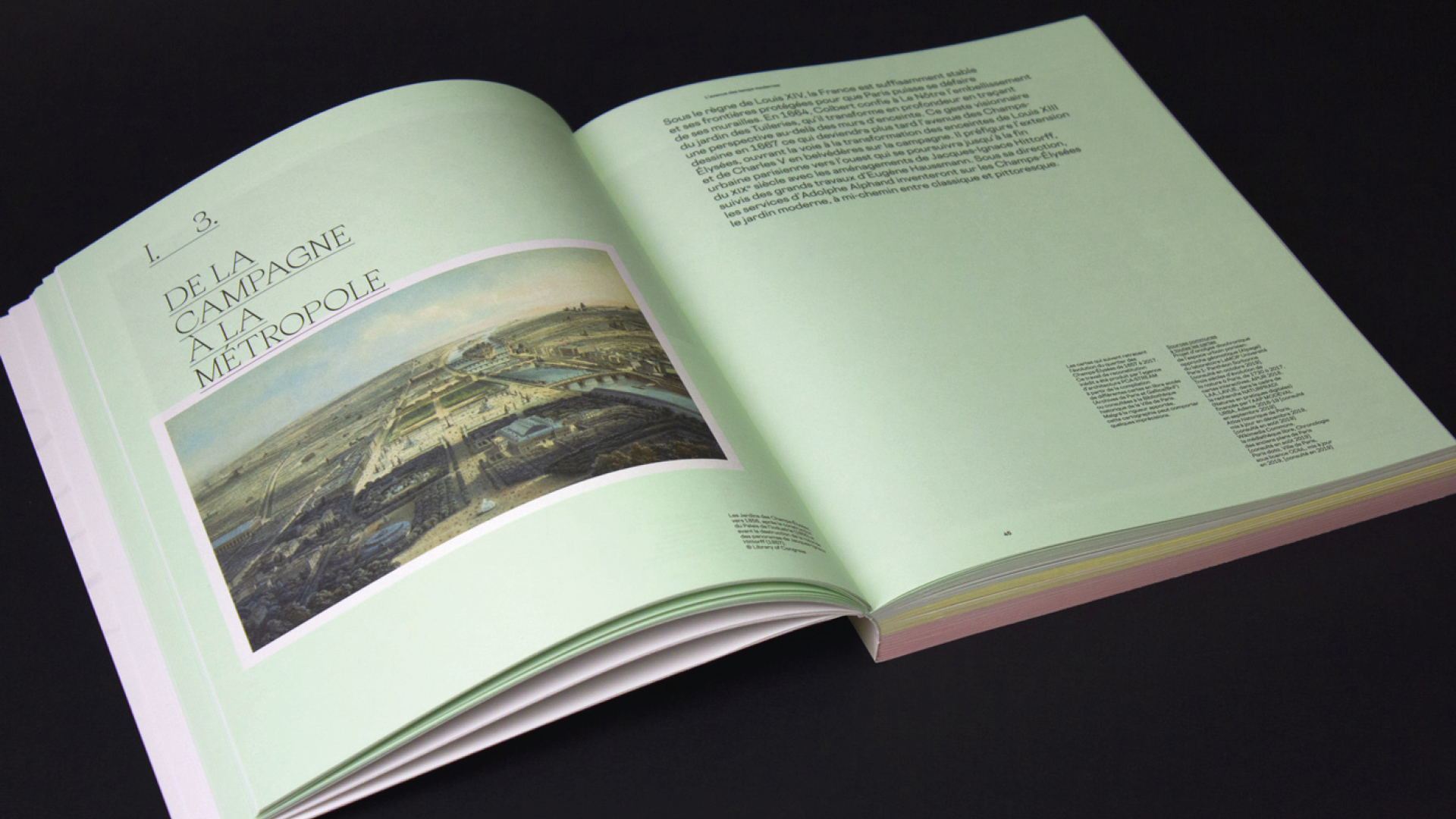 You have sometimes worked within your studio on custom types for a project or a studio. How do you feel this work adds value to your client? Have you ever imagined working with a foundry for the special development of a font, or even an entire typeface?
Pascal Béjean has designed some typefaces and we are very attached to them. We had discussions with young foundries to develop them and create complete families but it did not work out. It's a shame. These days we have less availability and resources to design a complete typeface. But this can change. It's a real added value to offer a dedicated typeface - a form of elegant and effective viral marketing. We try to convince most of our clients but the costs are very high and the long term commitment can be scary... The trend is towards uniformity and easy Google Fonts... Why pay when it's free? We fight against this apathy: free justifies the poverty of the sign...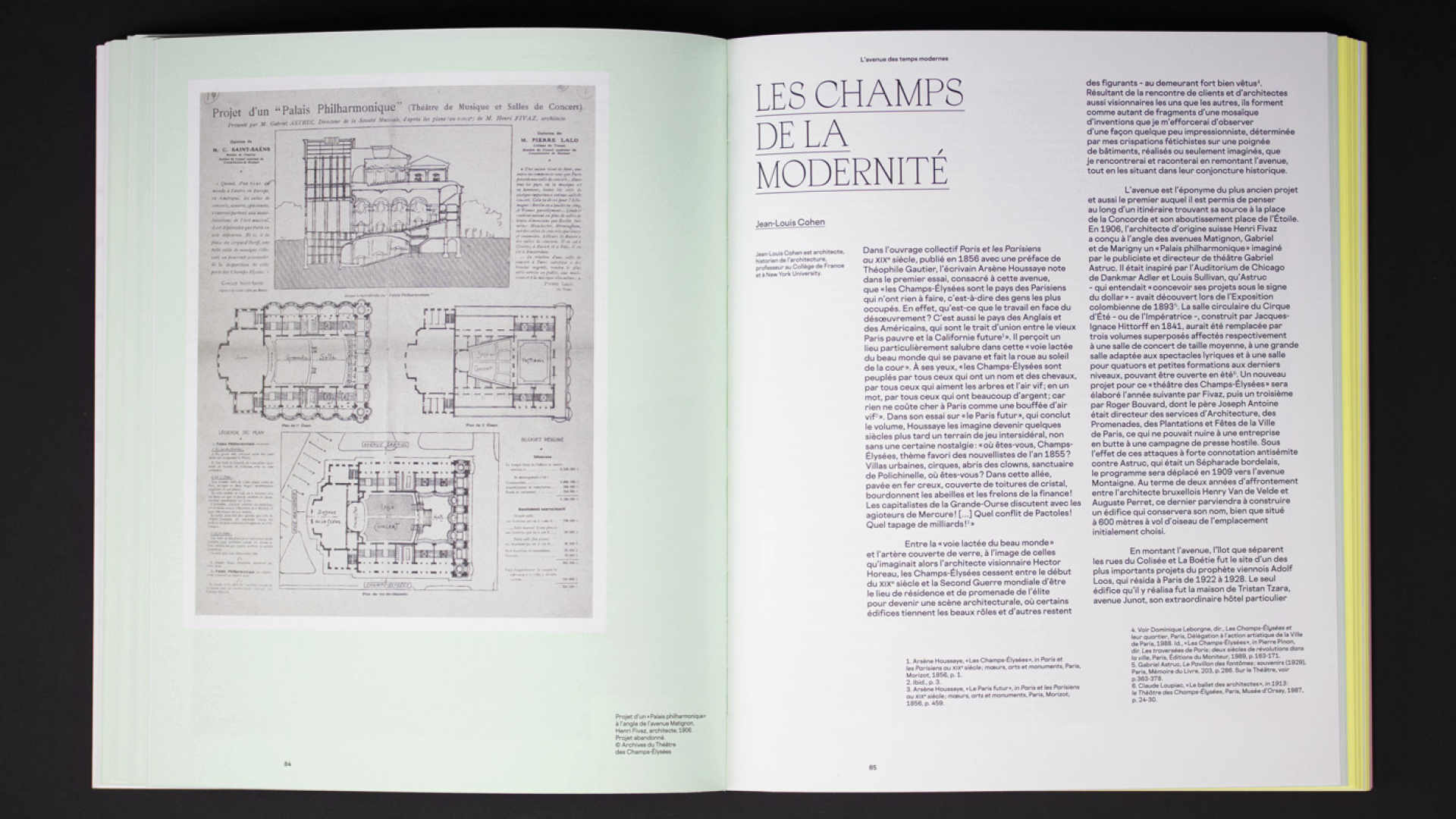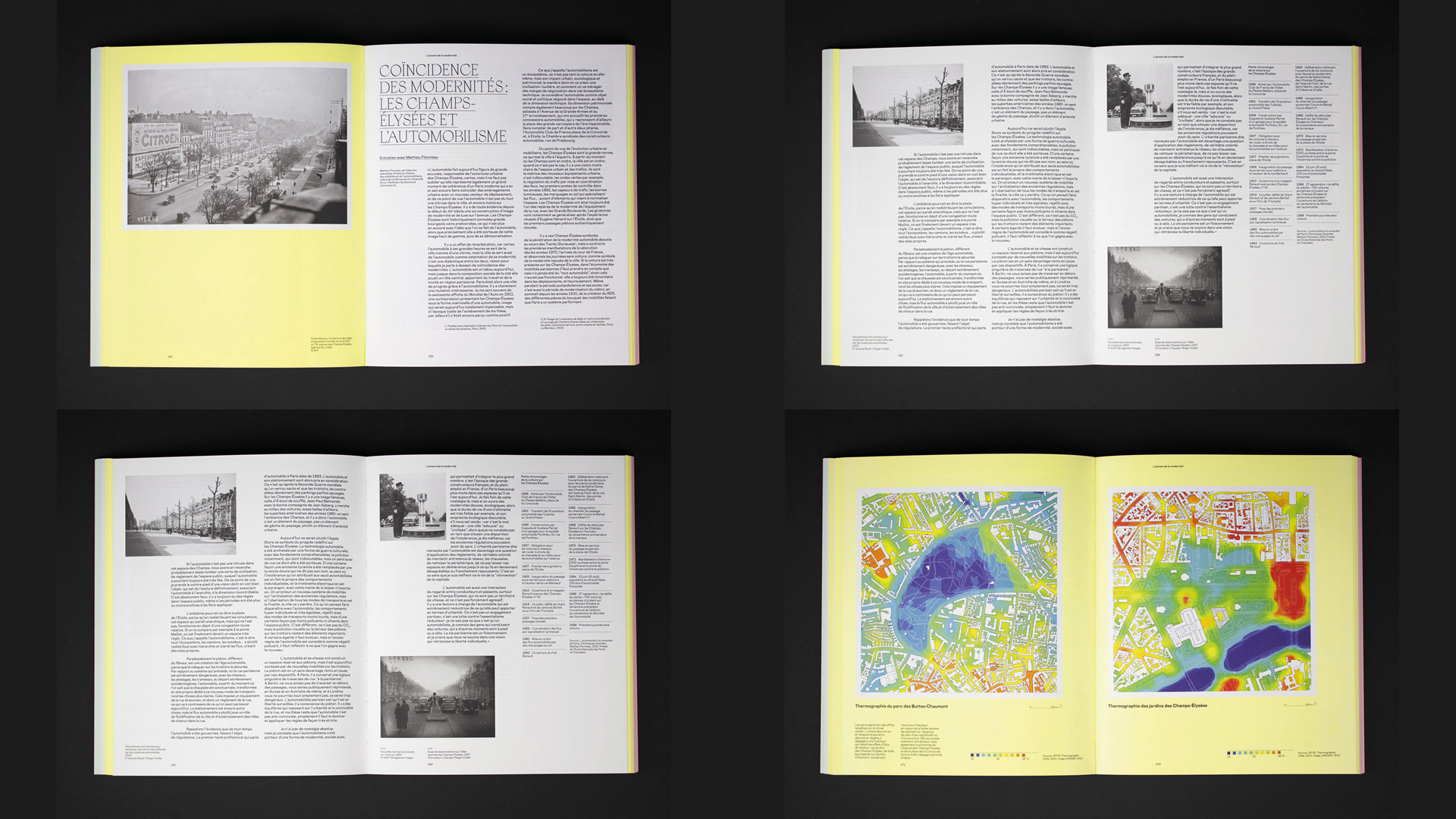 You work as much for print as for screen. You have also become an editor of digital books (Art Book Magazine) and several members of your studio co-founded the magazine Optical Sound. Isn't the link in all these fields the search for a greater autonomy, a greater freedom?
More a form of autonomy... than freedom. We founded Art Book Magazine (ABM) in order to distribute books that were no longer available or unaffordable, forgotten or disappeared. To distribute them really and easily in a few clicks and thus allow almost everyone to have access to them. It was also a technological challenge and a way to merge our passion for publishing and new technologies. The Lisa reader is still operational and has evolved: it is for example used by libraries in their digital loan system. 
For the magazine, it's a little different but it's part of the same impulse: to give visibility to art and music forms that the traditional media mostly keep quiet: conceptual art, post-conceptual art, performance art, experimental music, extreme music... And without any censorship, gender, age, notoriety. We have published 8 issues in 8 years! We will stop at 10 but already when we look at the summaries of the printed issues we are quite proud and happy to have gathered all these individualities together and to have been able to constitute a panorama - which remains subjective - of the artistic and musical practices at the border of art and its market. There are also some articles on graphic design, interviews : Gee Vaucher, Vaughan Oliver, the yellow among the yellow vests, the aesthetics of the badges of the municipal police forces...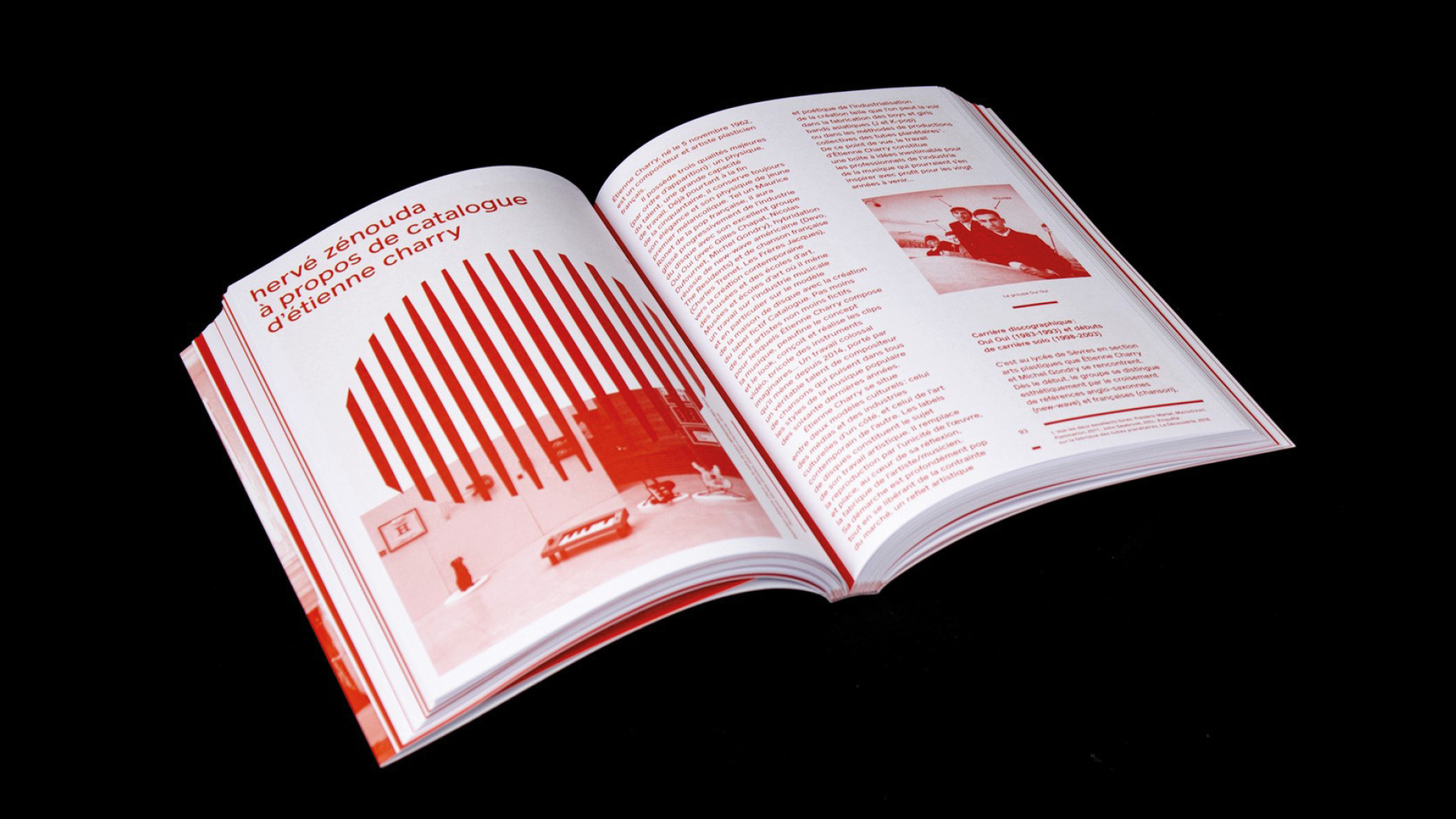 Your dynamism goes beyond graphic design. Some members of ABM are also artists. How do these side activities feed your work in the studio? I also believe that side projects are "distilled" into corporate projects?
This feeds our discussions and creates a lot of encounters and exchanges, and constitutes a very precious network of intelligence and skills. These activities also solicit and sometimes a little too often the help of the studio: for a catalog, a site, multiples... We must therefore find the right balance. A form of responsible economy assumed and managed by all. We have been working together for a long time and according to the interests of each one, what life reserves and personal choices, the group accompanies each other in their projects. With time, whether it balances or not... There is no absolute equity and it remains very relative and subjective. Sometimes you have to accept to lose and this even with pleasure. The studio is a small TAZ (temporary autonomous zone) that we thought and built with time and that required and still requires a lot of attention and reflection. It looks like us. We have to face problems and know how to react collectively. Also enjoy the good moments...
One of us set up a distillery with friends and started producing spirits (Malt liquor, Gins, Fine champenoise - bios) under the name La Conspiration. The studio took over the design of the visual identity of course. It's both natural and an opportunity to work on an independent alcohol brand - a form of commitment too.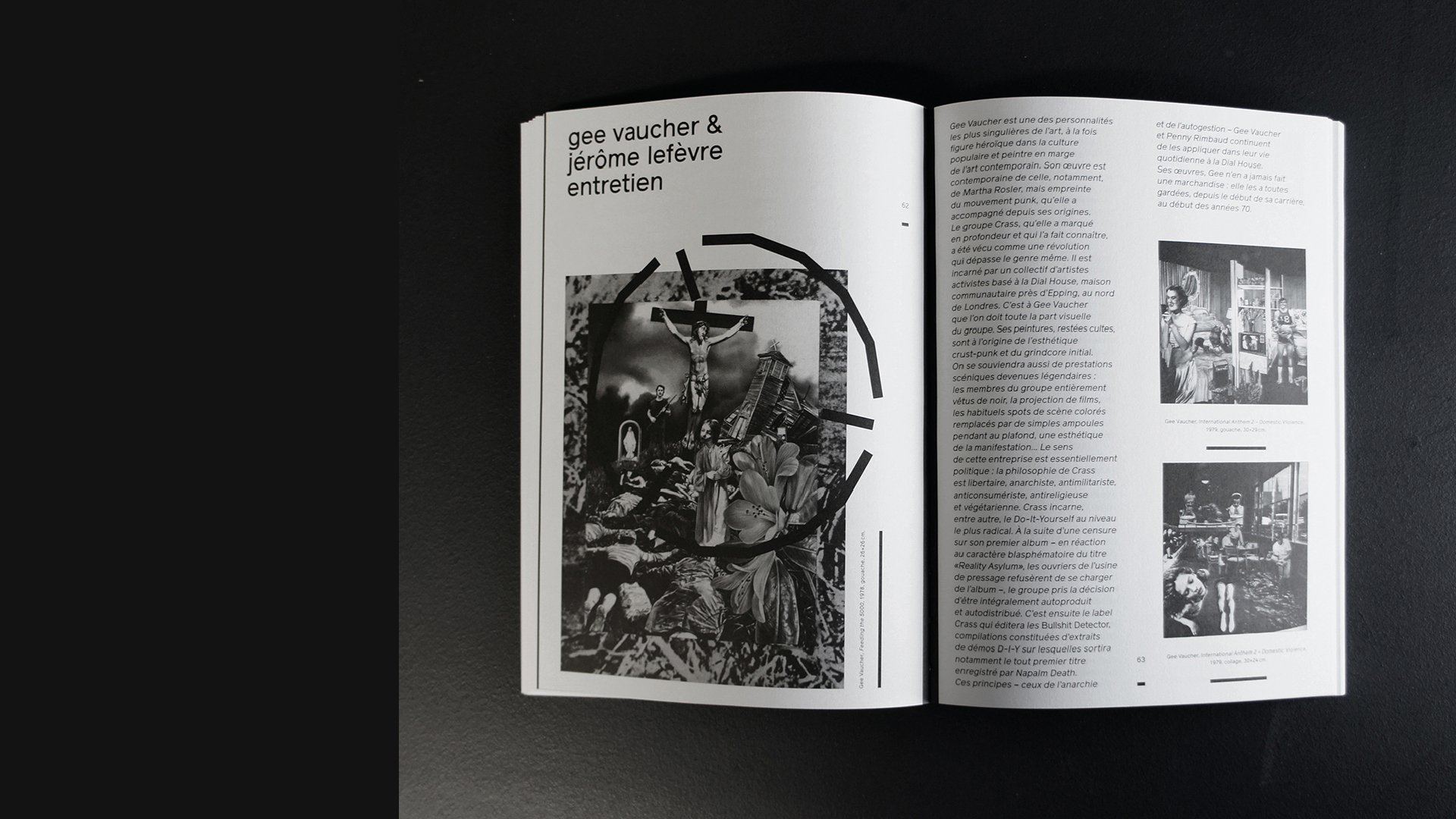 ---
What is a typical day like in your studio? With a routine or recurring rituals?
Schedules :-) more or less elastic according to the periods and the agendas of each one. We can meet in the lounge around a coffee in the morning or play a game of pinball. We discuss a lot during the lunches that we often take outside. We also work a lot :-). Our ritual is rather annual: We almost all go to Arles for a few days during the opening week of the festival. This gives us the opportunity to decompress and be together outside the studio - in the sun! To take stock of the past year and to meet up with many of our friends and clients in a relaxed setting.
What will be the place of the graphic designer for you in the decades to come, at the dawn of an Artificial Intelligence revolution?
A.I. is a threat, like climate change... We must be clear about the purpose of the liberal world in which we live: to enrich a few at the expense of the others. Apple makes Uyghurs work and we spend our days on their computers as we use social networks for our promotion... Social networks that participate in the dumbing down of the world... A.I. will take the place of graphic designers as well as most of the other professions... What will we do then? A little bit of art direction for the smartest of us... Will the others go to the beach? I'm not sure... It's up to each of us to resist or not. 
What is your philosophy for the next few years: to remain at a human scale or to expand by hiring new employees?
Stay as we are. 
What is the project you just finished that might have required a custom font?
La Conspiration! But we preferred to use Apoc' :-)
What advice would you have liked to receive when you were a student from a studio like yours?
Less is mort (french word for dead)!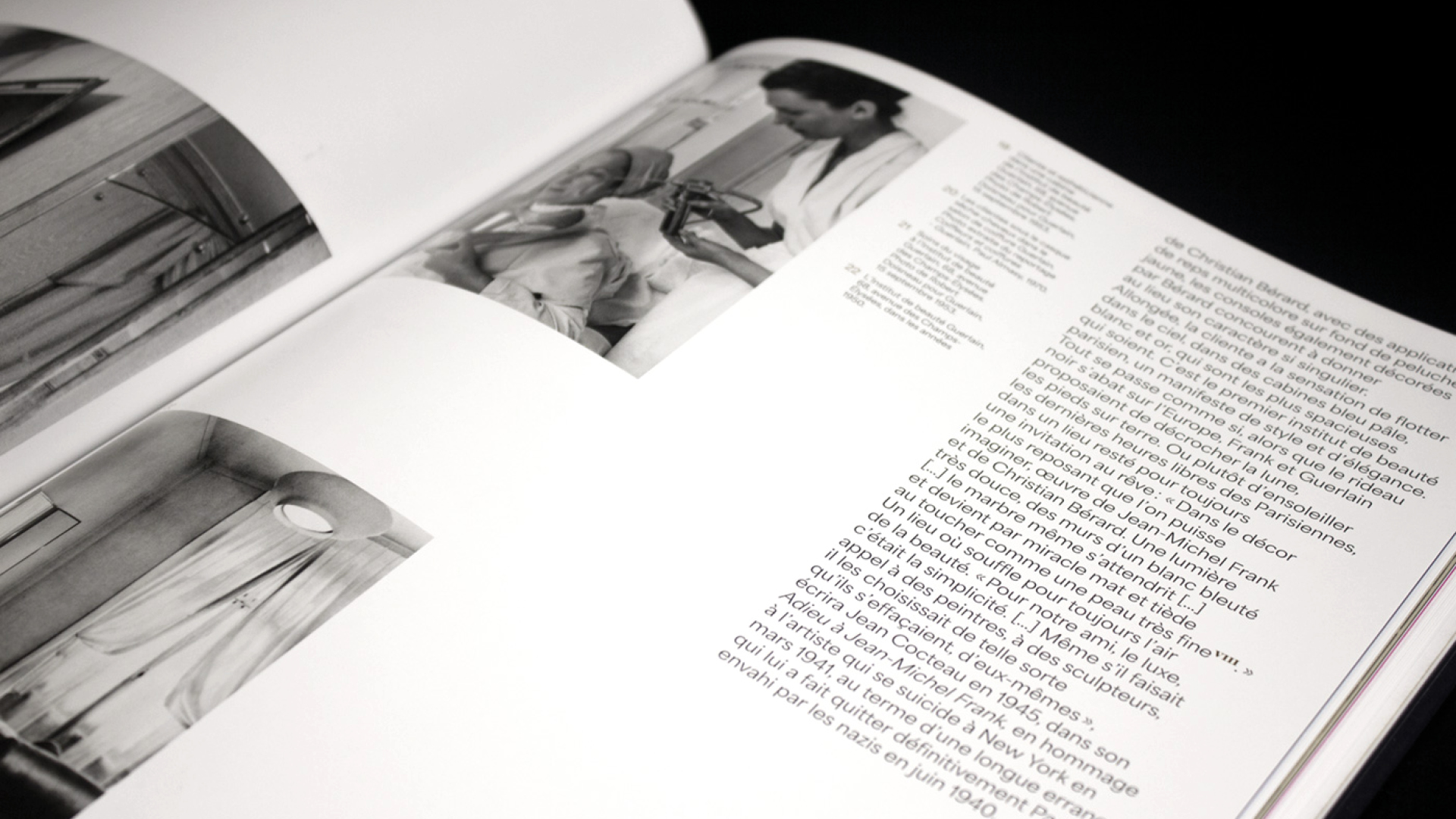 ---