By Benjamin Dumond. Published November 01, 2021
Area, the story behind the font
There's always a story behind the design of a typeface. The Area font family doesn't fall short about this.
In November 2020, Area — a rather calm sans-serif compared to the other fonts of Blaze's catalogue — was released. By simply trusting the designs they like, the foundry had never imposed any constraints on itself regarding what kind of fonts it was going to release.
The Area family was a different kind of project. The design took roots in the observation that most of Blaze Type's fonts were used in projects for display purposes, which would make sense considering most of the font families distributed by the foundry are display oriented.
Aside from Inferi or Surt, they were used in order to compose body text, most of the time the foundry would witness its fonts, like Apoc, being combined with a lineal font available on various OS, like Helvetica or Futura.
Answering a needs in font pairing
Being able to provide great tools for designers to work with is one of the foundry's core of action. It was a pretty straight forward decision to answer what seemed to be their users demands for a sans typeface. One which would be more reader-friendly — and thus being able to be paired with their other fonts — with high readability whether on screen or paper.
Don't fool yourself though ; Area being a bit quieter doesn't mean Blaze Type put aside what has always been at the very core of the foundry : designing graphical and impacting shapes. This new family aims to be the moderate companion of other Blaze fonts, while also possessing the possibility of becoming quite stranger through numerous alternates and different axes in the variable version.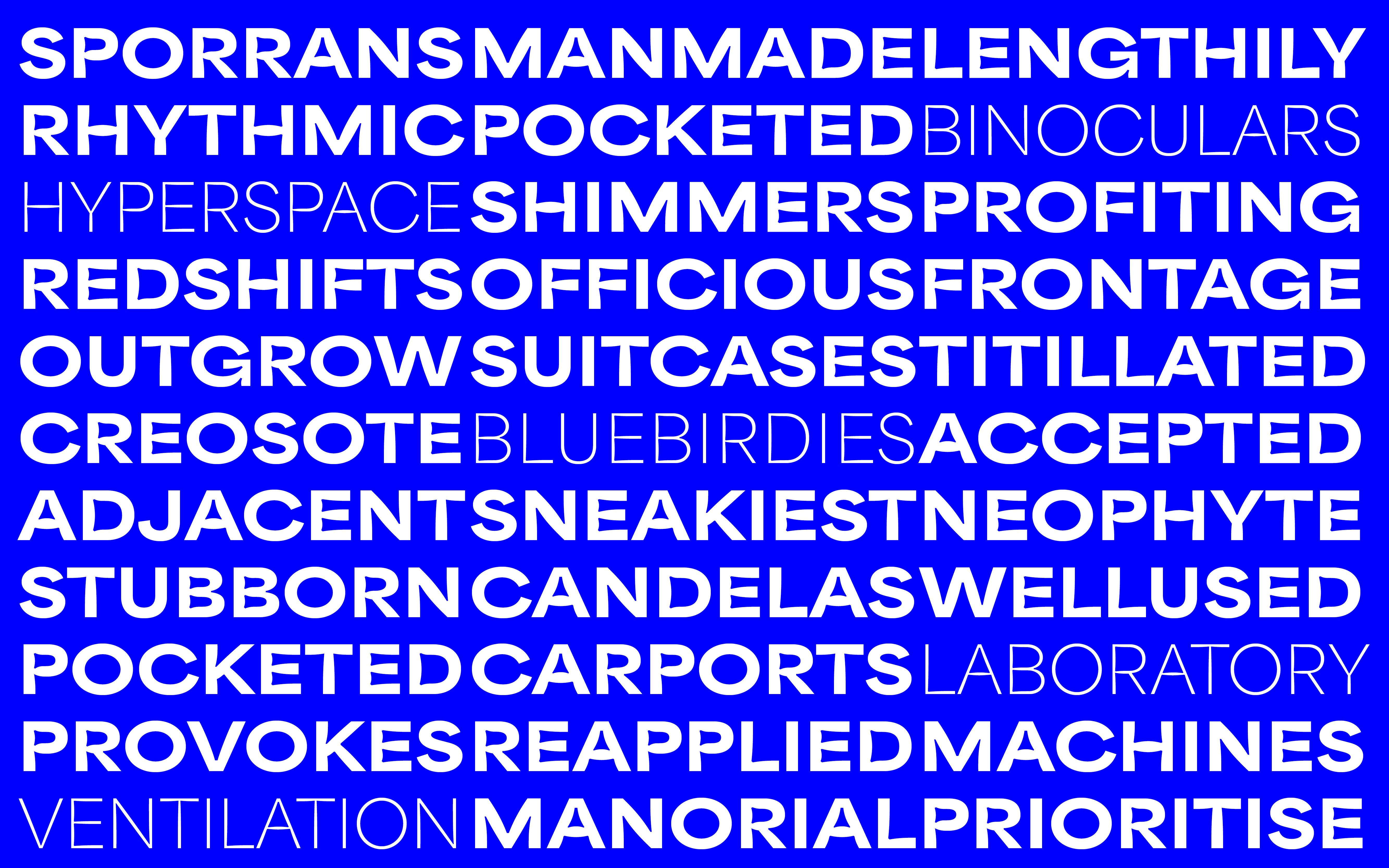 Area is a sandbox font family in which one can either work with a warmth sans typeface or experiment with hundreds of geometrical glyph alternates.
The whole concept of area must be seen as space of freedom, a blank space. A place welcoming designs to be built on, like the blank page of a layout.
Area family could be described has neo grotesque but it also has some very clear underlying geometrical characteristics. This overall feeling comes from its design process, which started from a very geometrical design, almost modular, with a regular width and a fairly large x-height. As in many project, the design evolved and the geometric shapes slowly drifted towards neo-classical ones, more seated and in the end probably friendlier to use in day to day design.
Since the aim always was to produce a digitally driven lineal, these new shapes were aimed for screen reading but still provide great legibility in print layouts.
At that point in the producing stage of the font family, the font design had drifted from the modular strangeness of the first tryouts. That's when the foundry decided to start designing alternates that could make a reference to the geometrical roots that it had originally started with.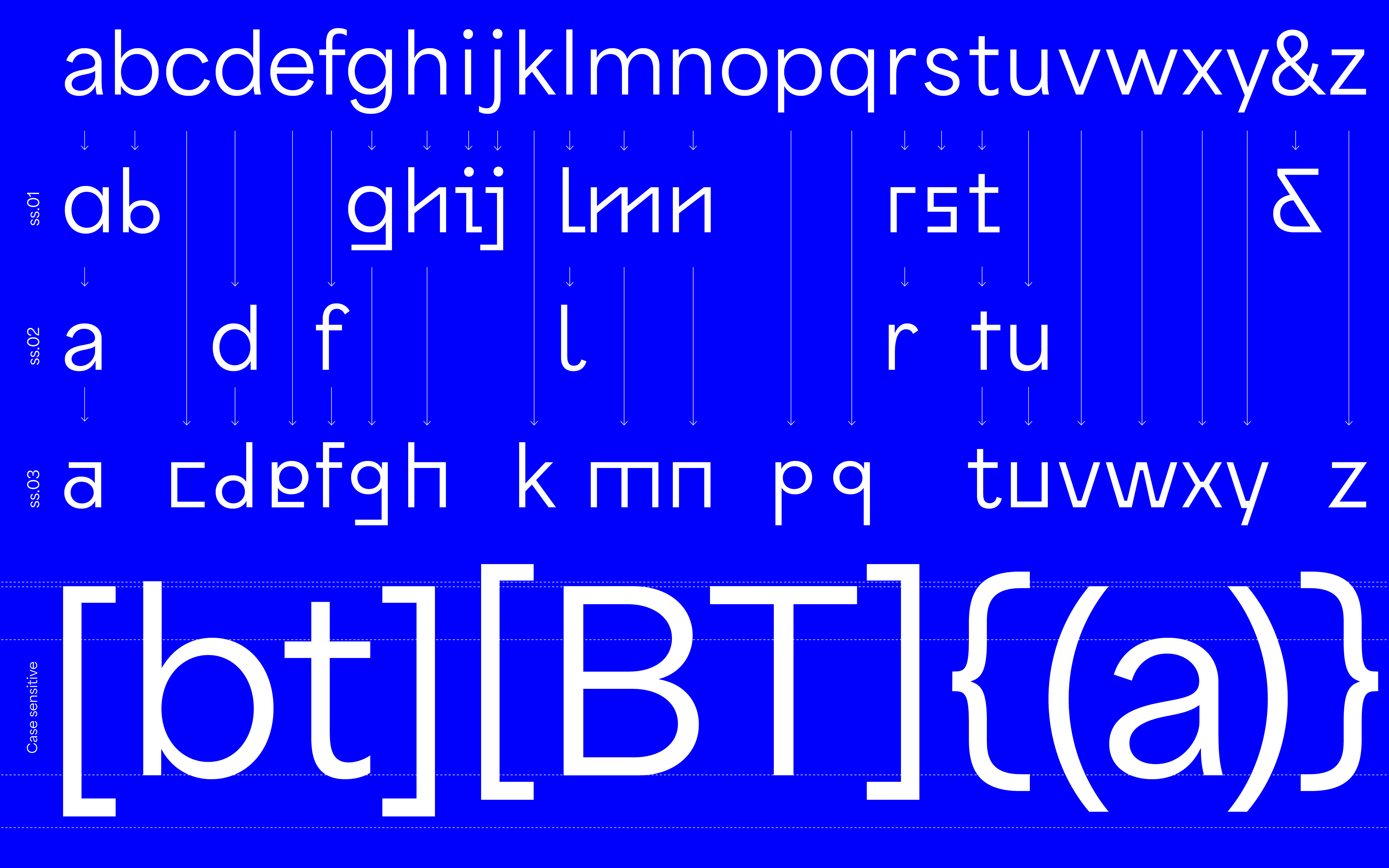 As a result, Area is suitable for reading, with a possible buzzing optical grey once composed with its large amount of alternative stylistic sets. The typeface reflect the two worlds Blaze Type likes to dive in : architecture and mythology, the rational versus the oniric, order and anarchy. Area is surely a first step to succeed in synthesising these two poles of attraction by offering a font which aim is to be easily useable, legible, but its various features will allow the experienced designer to discover more under the surface: a whole world of experimental shapes to play with.
In Area, every lowercase benefits at least one alternate version, which are clear references to Paul Renner's original Futura drawings. A particular graphical experiment from the late 20's where each letter became a pretext for a normograph driven invention.
Aside from being a body text driven typeface, Area is also meant to be a toolbox allowing the composition of unlikely optical greys, or impacting and strong designs. The goal with Area is to give designers something to play with, and make them feel excited by going through a large glyphset with a surprising content.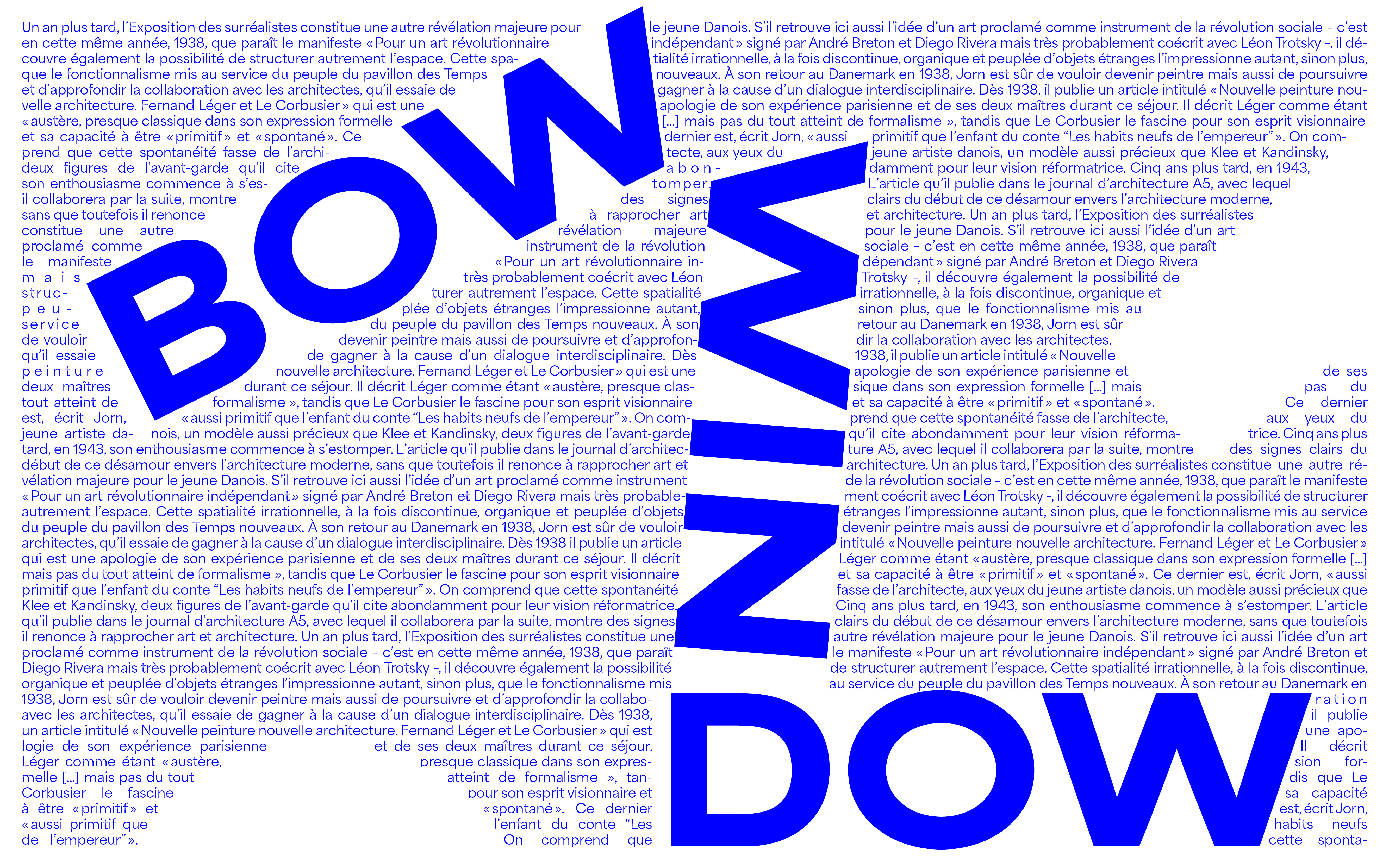 In this family, each weight comes with an inktrap version. While we can observe an inktrap resurgence in the type design market during the past few years — sometimes for the sole purpose of its aesthetics value (which is a great thing) — Area inktraps are first and foremost a crucial technical element: «essential» for whoever wants to design legible typeface in tiny sizes.
Our brain's ability to interpret what it thinks it is observing through the eyes is mesmerising. It may be an amazing biologic machine, but it's constantly lying to us. Blurring tiny details, especially in small size fonts. Even though inktraps are not designed in the same sense as before, where they would — as the name goes — trap ink, our eyes still compensate that tiny gap in small sizes which allow us to have a decent reading with fonts designed for that challenge.
During the design process, proofing the different glyphs is of course necessary to make sure your overall design looks harmonious, consistent even in a small sizes.
This care for legibility has always been important in all Blaze Type font productions, but especially here with Area, where every letter has been redrawn over and over again to come out as close to possible to being perfect whatever its size of use. Even printed in 4-6pts, inktrap versions are still perfectly legible, and possess a beautiful light. This family has a real technical strength, and is a demonstration that inktraps are far from being just an aesthetic gimmick.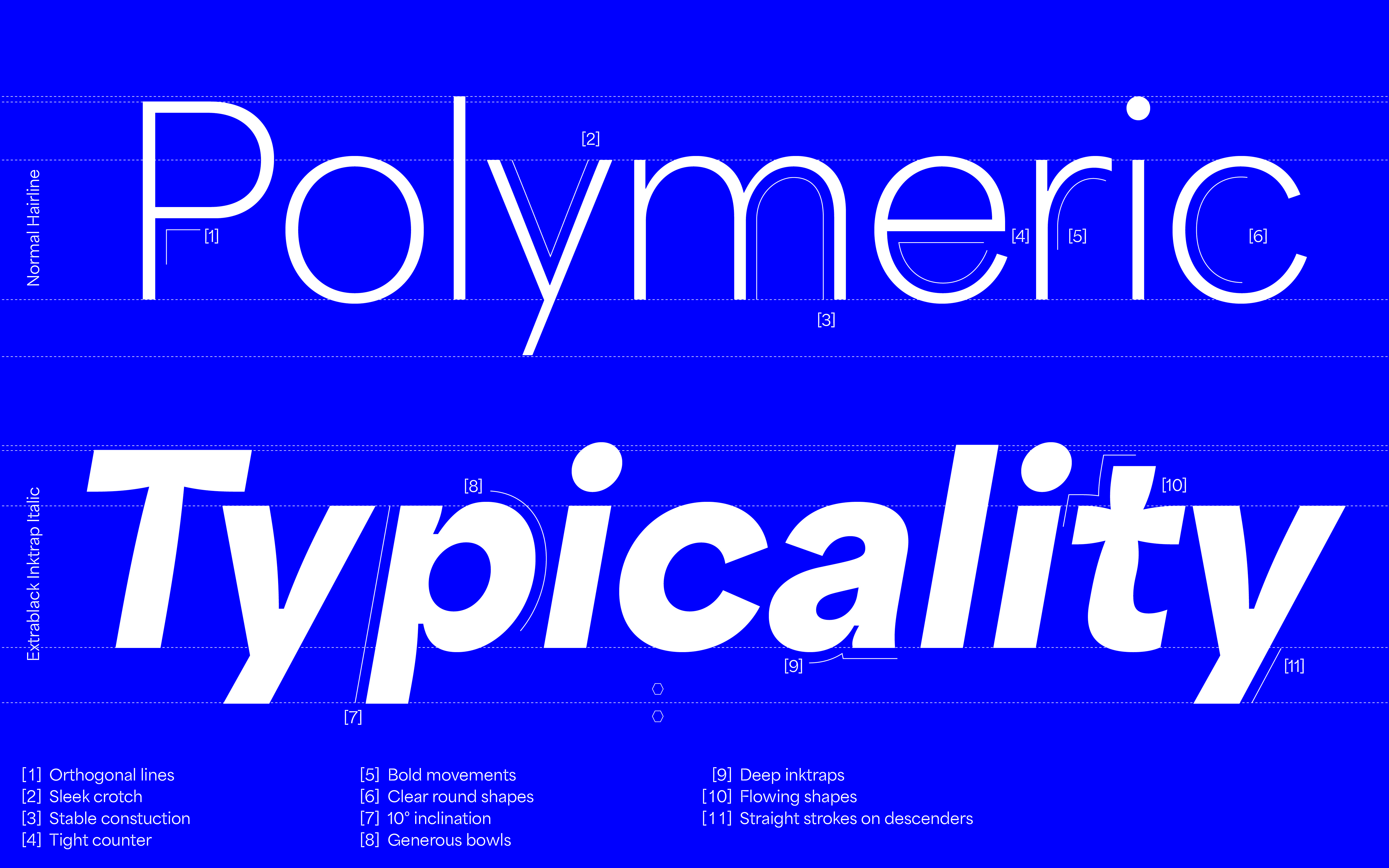 Each letter was designed to work by itself, with a strong personality.
But despite its quiet aspect, Area still has a strong visual presence and each letter really posess its own individuality. This has a lot to do with the way Blaze worked on the font.
Type designers usually spend a lot of time drawing their letters in the context of words. They design groups of letters to make sure the whole thing fits together. For this family, Matthieu Salvaggio and Alain Papazian spent a lot of time going back and forth between words and glyphs alone, so that each of them had enough personality and structure to hold together individually.
The background as graphic designers and this primarily specialisation — display typefaces —, make Blaze Type's approach to type design an interesting entrance as the fonts are always thought as wide tools to be used by designers in multiple and varied contexts: from print layouts to screen display, logo and animation.
Furthermore, Blaze Type works with Viking methods: they don't look back. Almost no archive nor over and over glyph versioning, they move forward with a machete. If it complicates the archiving and makes it hard to show their work process to people, it also  forces them to always be very careful with their choices. There is no turning back.
If you ever think you have to go back to an older version of a glyph but you no longer have the drawing, it forces you to reinterpret what you did before. Working this way, it forces the process into generating the best shapes possibles. It's a reminder for humility, accepting that things disappear and they don't last forever.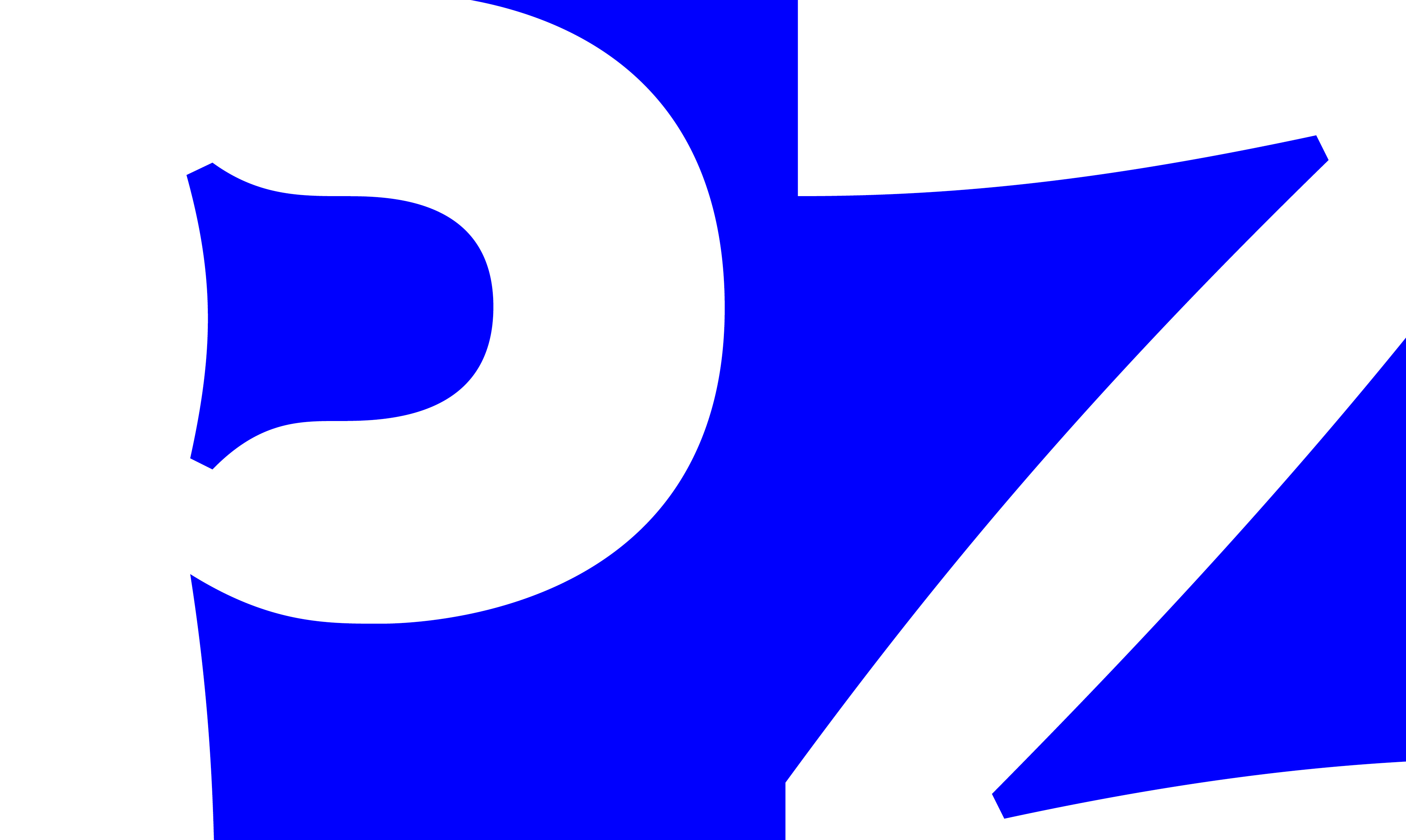 Area will cover every needs for digital interface design.
Area was primarily designed for digital interfaces, which require a readable character set which can be read in small or even very small sizes thanks to the inktrap version. The whole family is made up of 88 fonts, revolving around two width: Normal and Extended, each with matching italics. By taking full advantage of the variable technology in order to bring a powerful font system, it is meant to fulfil every needs a project might have. But even if it was intended for digital and text layout, every foundry knows and likes to be surprised by the uses that are made of their fonts.
Area also takes full advantage of variable format, and you can expect the foundry to continue on this track in the years to come. Considerated as a future standard, it simplifies the user experience, covers a wide range of uses, and even makes the web lighter with smaller file size. Adobe, Google, all the industry giants are investing in variable fonts, and so Blaze is.
Contemporary production tools have really simplified the production of fluid families, so get ready to see more and more variable fonts coming out from the foundry.
---