. Published January 03, 2022
Custom Font: Baseline
A full design system based on Area structure
In early 2021 we were contacted by NTSAL to design a custom font system for their brand Baseline. We worked closely with Nardine Shenouda and Nada Sultan on the art direction and had the pleasure to set up regular calls with them to gather their feedbacks about the project's evolution, its design & utility and ended up designing a full typeface family working as a powerful graphic tool for the brand.
The goal of this font family would be to be functional in terms of day to day uses, minimal in its design essence and of course with an high end quality to operate well on all display & screens.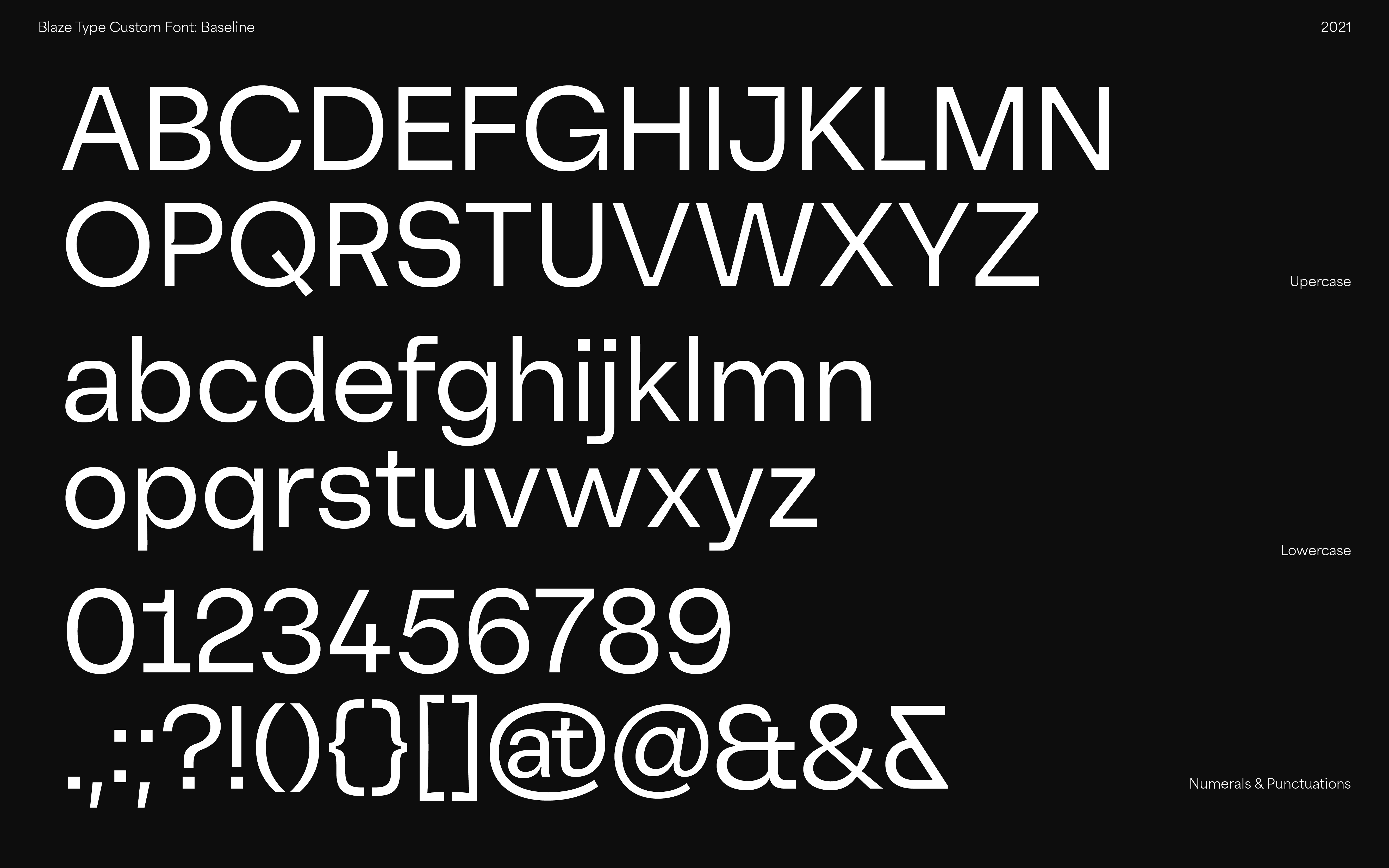 The starting point of this work was decided to be the overal structure and anatomy of Area Extended Inktrap. A lot of adjustments would be designed to fit NTSAL' needs and to transform what's already a very distinctive font family into a completely newly shaped one.
To transform the system into a fully distinctive & functionable one, we re shaped the overal structure: reducing the tracking to have more consistent and tight sentences terminals are now closed, punctuation and marks would go from a cirular basis to a squared one.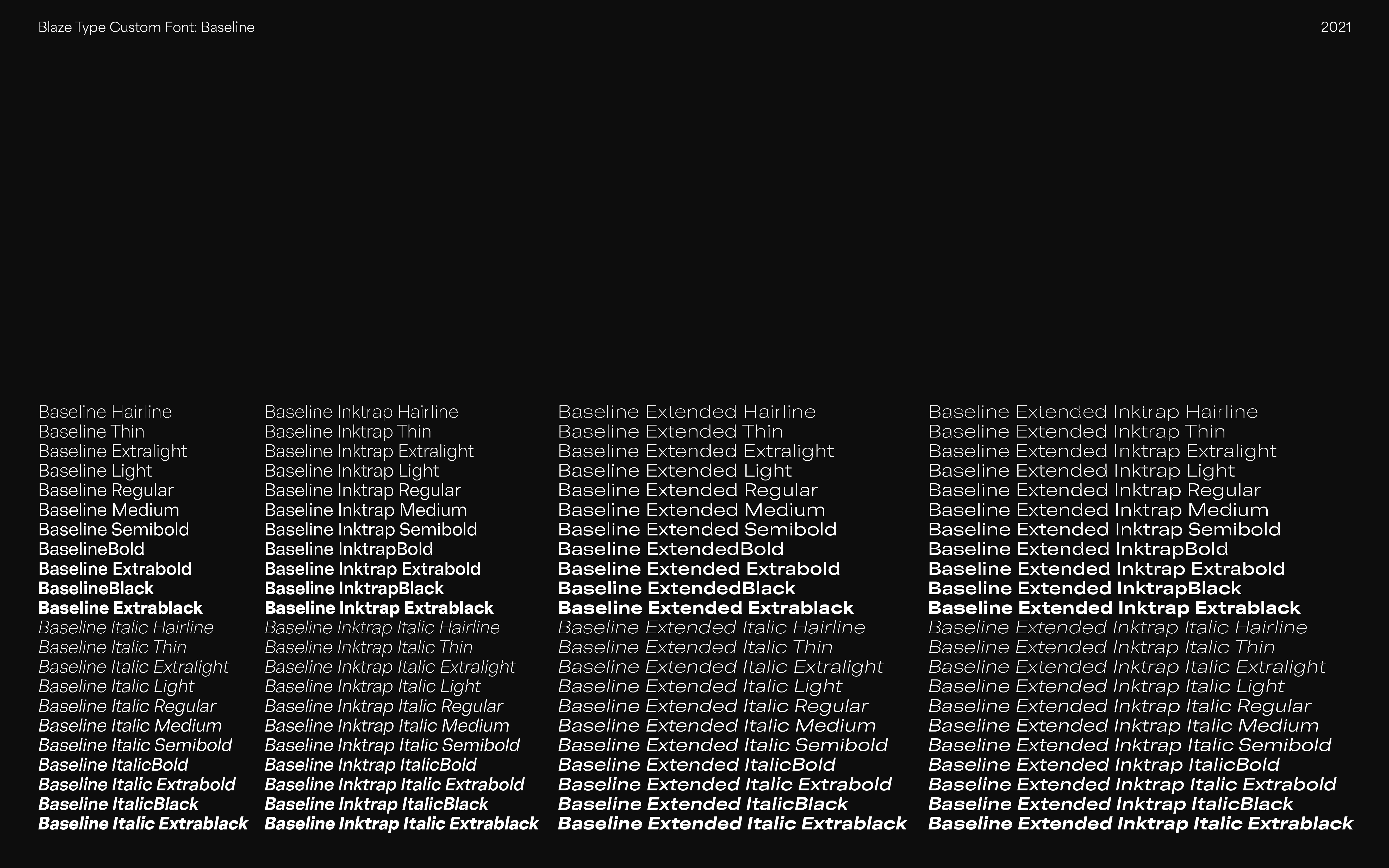 There was a very intensive work to be designed especially on the Uppercases: glyphs which would be more often used by the brand in their general communication.

One of the most thrilling part of this project was to work on a full new design concept for the EGP currency. As it is commonly used it is shown as such: EGP or E£ or £E. The idea to turn these glyphs into a full ligature hit us in an instant and we worked on several associations before finding one which would be fit both the whole font's design and remain legibile for day to day users and readers.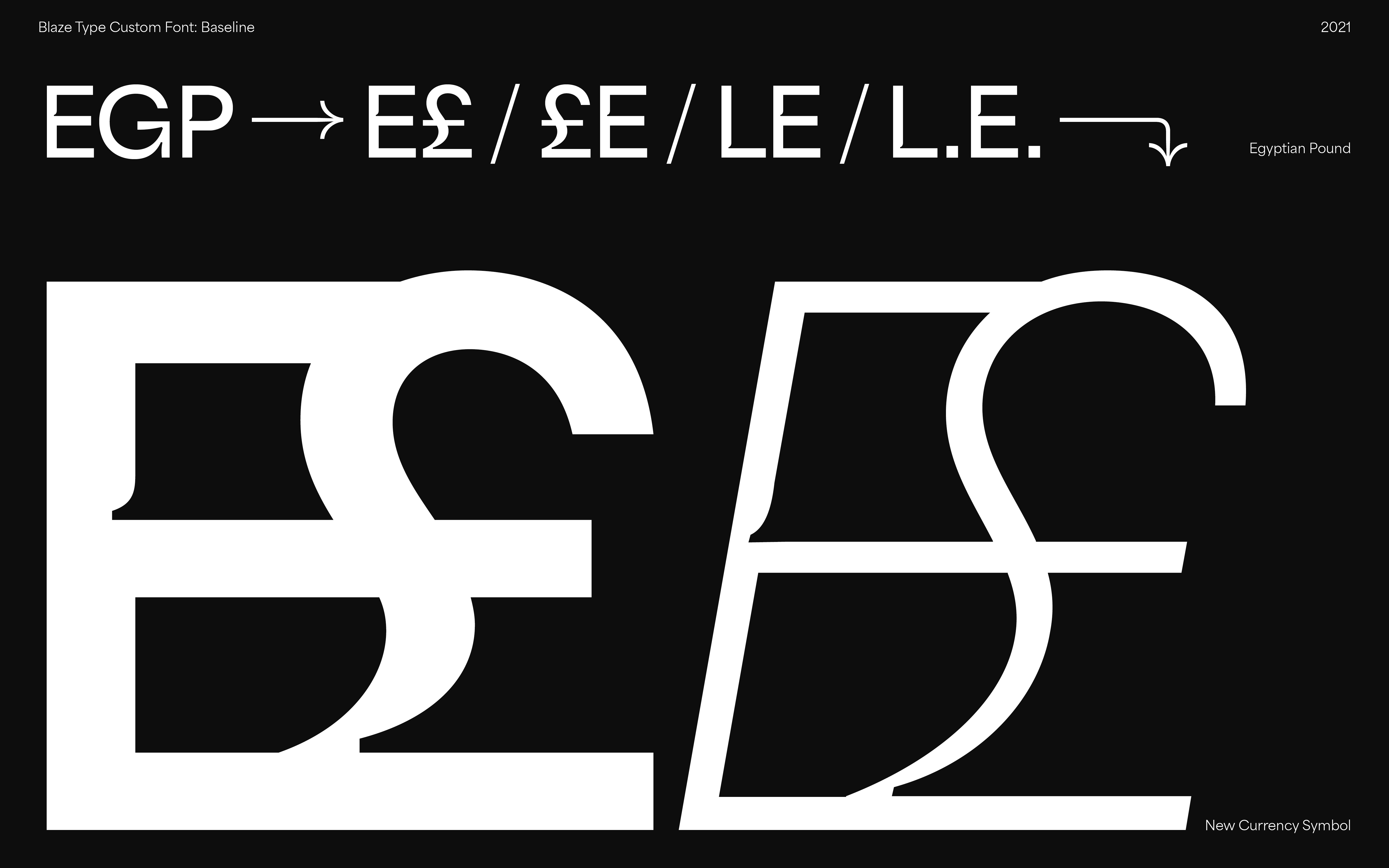 The font contains a wide variety of alternates to allow the brand to easily access different design fetures. Along their general typographic glyphs need, the brand would need production icons, a fresh new set of regular arrows and more playful ones, new ampersands and size guidelines.
It's always an amazing feeling seeing a collaboration giving birth to a super expressive and flexible font family. Seeing NTSAL designers Nada Sultan, Nardine Shenouda, producing amazing layout design with the Baseline font family is proof enough for us to state this collaboration was awesome.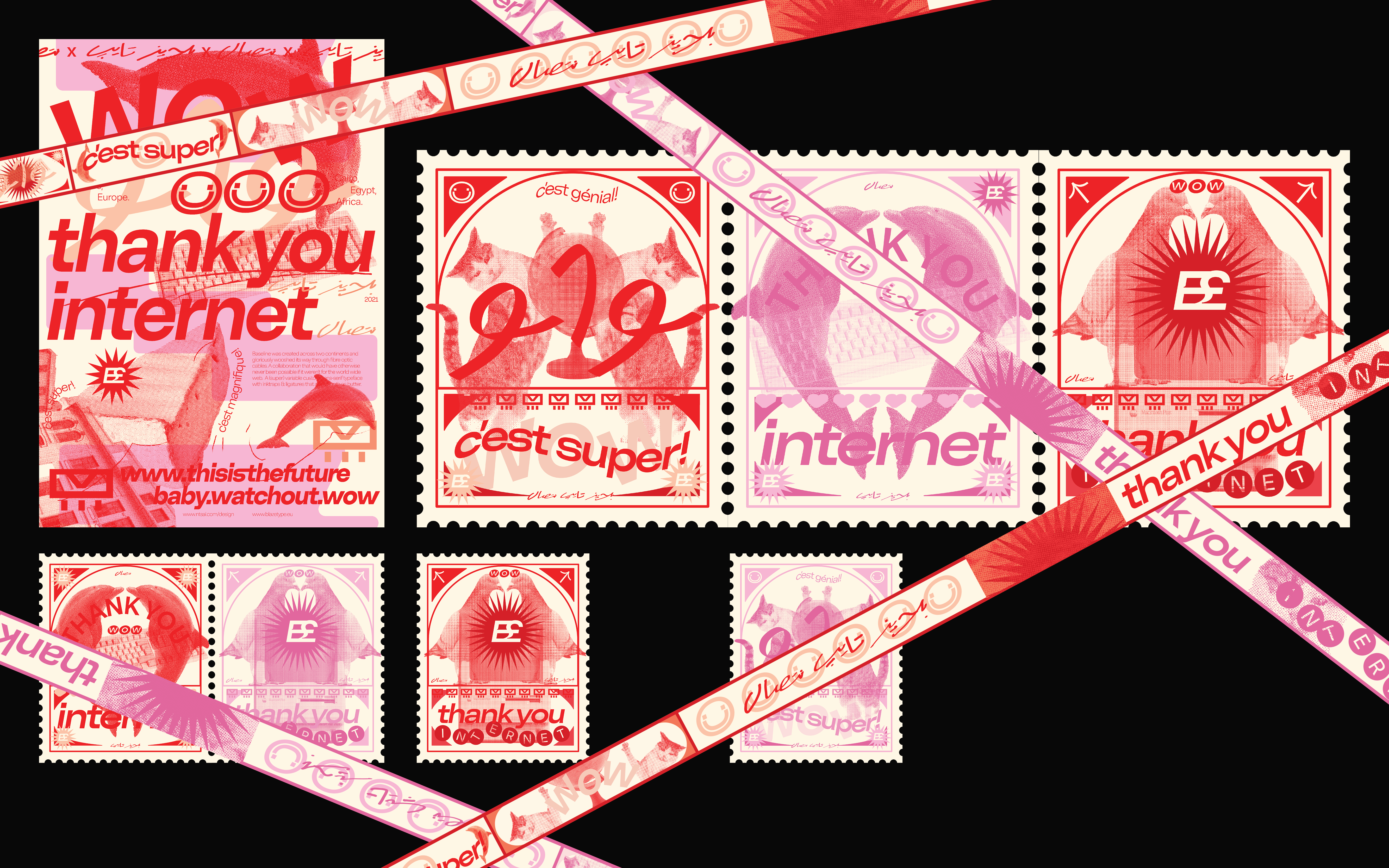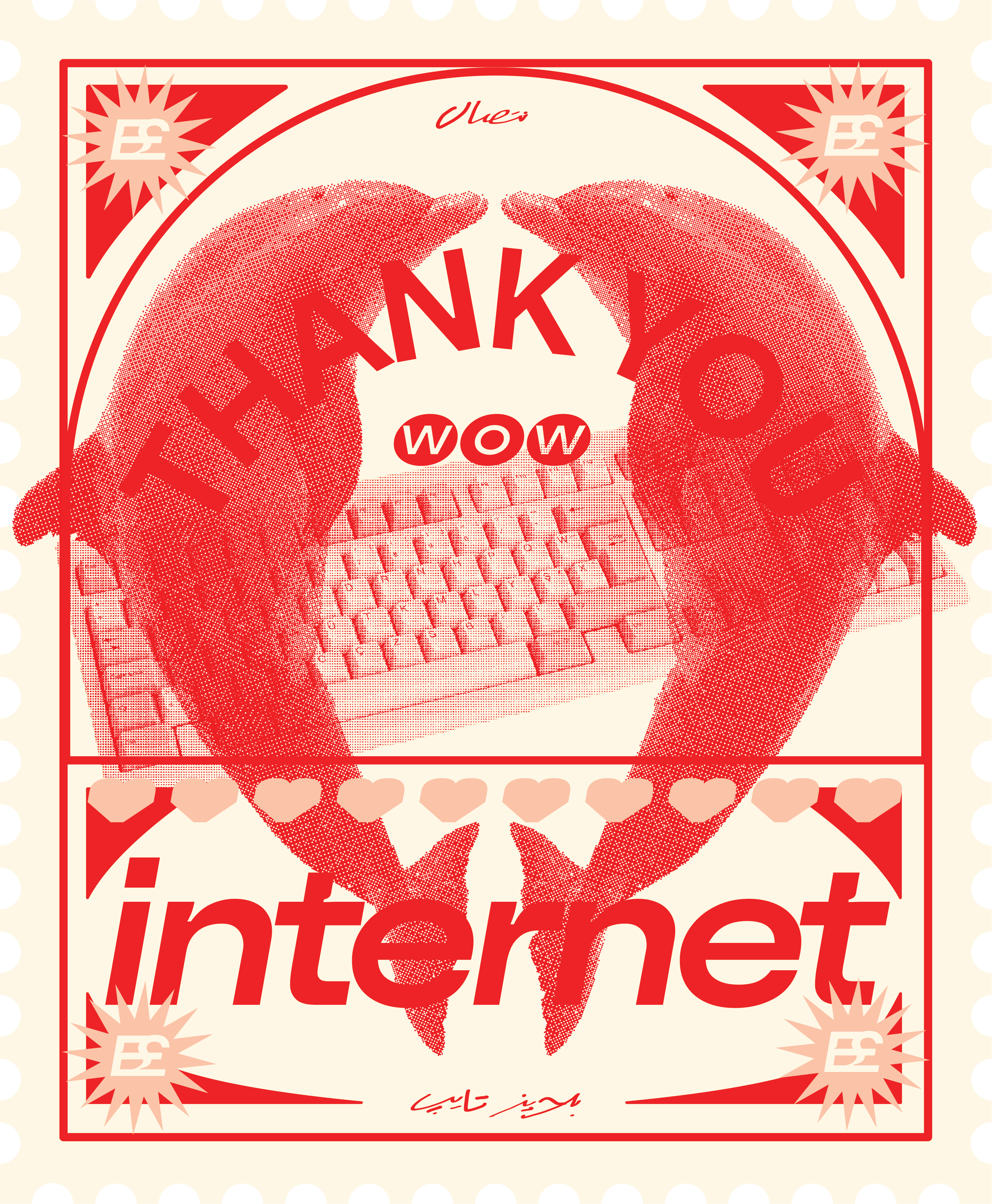 Got a custom font project? Get in touch with us about it

[email protected]
---