. Published February 15, 2022
Pousse Ta Fonte
We partenered up with Justin Buisson & Aurelien Thomas. The minds behind Pousse Ta Fonte ("Push your fonts") and worked with them on the brand new website Pousse Ta Fonte now is.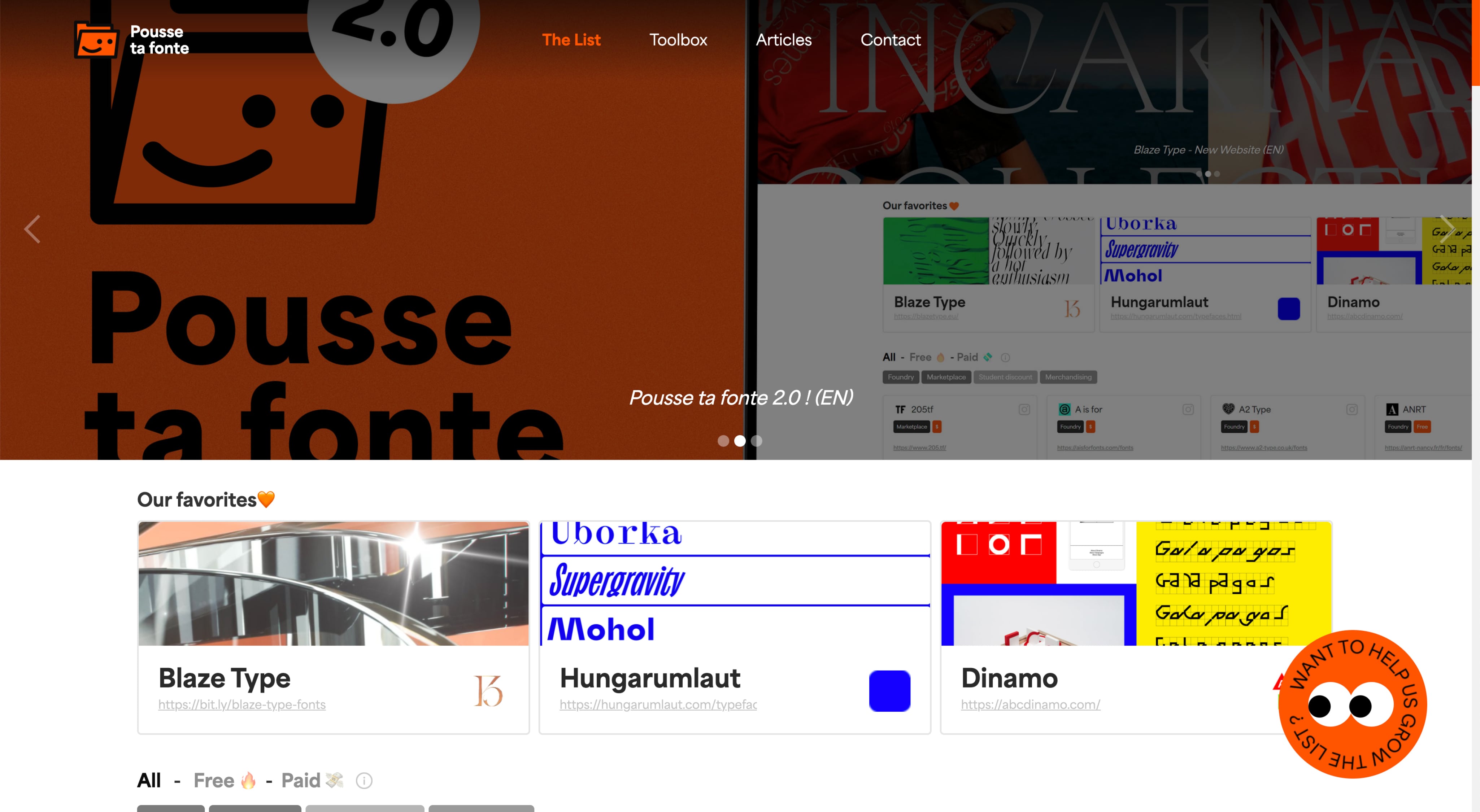 Pousse Ta Fonte is a type foundry index. It's your go to when you're looking for fonts from places you've never seen before.
Showcasing a mega list of different foundries all around the world. Be it small or huge everyone's got a place in the spotlight. The beautiful thing about it is that it's a community based index: you can submit a foundry yoursel (if it's not listed yet) and it will added to the list.

The whole website was built using Webflow, a super easy tool to use when you want to design websites
If you want to have a look at the whole project's concept, and even if it was for the first version of Pousse Ta Fonte, the core idea remains: an easy to go to website where you can access all kind of type foundries without scratching your head too much.
---